We make every effort to ship as quickly as possible. Whenever possible orders received Monday through Friday by 12pm EST will ship the same day. Orders received after 12pm EST or on weekends will ship the next business day. Skis requiring race preparation and/or mounting can take up to 4 days to ship, depending on the amount of work requested.  For specific questions please reference our policies or feel free to contact us.  We ship all packages without signature required unless specifically noted during checkout.
Package Tracking:
On all packages shipped - Domestic or International - tracking information will be provided to you via email directly from the carrier. From the time the package leaves our door until it arrives at yours, you should receive tracking emails from the shipping carrier each step of the way. 
FAQ:
Q: How long will it take for my package to arrive?
A: Below is a rough estimate of arrival times for our free shipping option. We can never guarantee shipping times. This includes paid shipping methods. We will always try our best to accommodate shipping timelines but external factors may delay your package. We encourage you to use the tracking provided free of charge.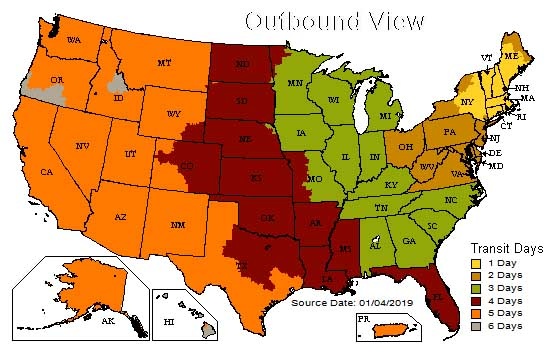 Q: What does free shipping mean?
A: Free shipping means we will cover the cost to ship your purchase to you. Free shipping does not include any taxes or other charges. Free shipping is only available for the continental US only. Normal shipping and transit charges will apply for any orders outside this area.  Free shipping does not qualify when shipping to PO Boxes.
Q: Can you ship to PO Box?
A: Our primary method of shipping is UPS and FedEx.  We can ship to a PO Box via USPS however this does not qualify under our free shipping offer.
Q: Do you provide additional insurance on shipments?
A: We provide you the option to increase the value of insurance to the value of goods/services purchased and the option is available to add at checkout.  Otherwise, insurance values are based on the carrier's policies.
Q: Do you ship with signature required for delivery?
A: We provide you the option to request signature delivery on your order at checkout.  Otherwise, we we do not require signature on deliveries.
Q: Can you ship internationally?
A: Yes! We are glad to ship internationally to most countries but there are some restrictions.  Please contact to discuss your specific situation.